James K. Cutler, O.D.
Dr. James Cutler of Summit Vision Source offers his expertise in contact lens fittings, eye disease, and myopia management.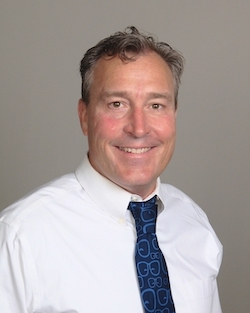 After selling his practices in Illinois, Dr. Cutler wanted to spend the rest of his career in the Colorado Mountains. He could find no better place than Summit County.
Dr. Cutler brings years of expertise in complex contact lens fits including rigid, soft, Synergeyes, and Orthokeratology, also glaucoma, cataract, and dry eye management. He has been awarded the Paragon Vision Sciences Award, Keyperson of the Year for Illinois IOA, and Best Eye Doctor in Will County for 2017 and 2018.
He enjoys spending his free time with his soulmate Kat and 3 children and squeezing in some hockey, skiing, and biking when he can.