Eric William Syverson, O.D.
Meet Dr. Eric Syverson, a full-service optometrist at Summit Vision Source with advanced training in ophthalmic specialties, eye disease management, and emergent eyecare.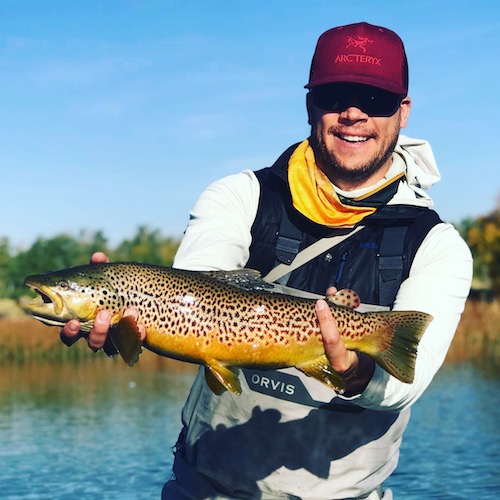 Dr. Eric William Syverson has been providing full-service optometric and emergency eye care for Summit County since 2016. He received his undergraduate degree from Miami University, obtaining a Bachelor of Science degree in 2008.
He continued to study at Grand Valley State University, earning his Master's in Biomedical Science, and went on to study optometry at Indiana University, earning his Doctoral Degree in 2014.
Following his graduation, he was accepted into the Ocular Disease Residency at Cincinnati Eye Institute. In residency, he obtained advanced training and clinical experience in ophthalmic specialties of Retina, Neuro-Ophthalmology, Cornea, Cataract, Glaucoma, Uveitis, and Urgent/Emergency Eyecare. As a fellow of the American Academy of Optometry, Dr. Syverson has continued his educational pursuits after residency and often lectures at national education meetings for optometry.
During his training, Dr. Syverson worked at a few Veterans Affairs hospitals.  During that time, he decided he wanted to give back to Veterans.  He has recently spearheaded the Colorado Alpine program, a part of the non-profit Project Healing Waters which provides veterans with outdoor recreation therapy through fly fishing trips and education.  Read more here to learn about Dr. Syverson's commitment and vision for the program.
Read Testimonials about Dr. Syverson:
"Cannot say thank you to Dr. Syverson enough! I'm from Chicago and was visiting Breckenridge for a wedding I was in, when I unfortunately scratched my cornea really bad. Dr. Syverson squeezed me in between appointments and went above and beyond to make sure I was going to be as comfortable as possible during the wedding. I've been wearing glasses for about 20 years and have never received such excellent care, especially from someone who's not my normal eye doctor. After 3 days I'm finally feeling back to normal. Thank you so much!!!!"

"My son came down with multiple issues with his eye while on vacation. Within about an hour we were in to see the Dr. Syverson and he was unbelievable. He diagnosed the problem, gave the appropriate prescriptions and worked with our Optometrist back home to get my son seen as soon as we get home. He also talked through the problems with my son and I so that we both understood what was happening and what is needed to correct the situation. If we lived anywhere near here this would be our eye doctor WITHOUT QUESTION. SUPERB service. Also, he is going above and beyond (again) to see us tomorrow morning before we leave the area. Just totally outstanding. "